ZUCCHETTI KOS Special Offer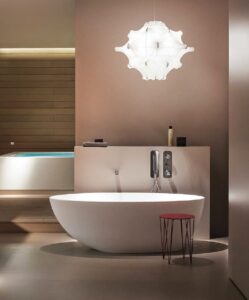 Zucchetti, 85 years of history and undisputed leadership in the production of design-oriented taps and mixers. Kos, a brand associated with the best production of high-level bathtubs and shower enclosures. 
As one of Italy's historic design brands, Zucchetti is recognised worldwide as a symbol of products that bear the "Made in Italy" label. For the Shanghai World Expo in 2010, an event of enormous scope that will attract worldwide attention, Zucchetti, the leader in tapware, has been appointed exclusive supplier for the Italian Pavilion, where its extremely high-quality and innovative products will represent Italian excellence.
While after Kos joined the Zucchetti Group, they create a new bathroom world: complete, innovative, unprecedent.
Don't miss exclusive offer; Discount 50% of any Zucchetti KOS Purchase until end of July 2020.
Related posts