BRIZO Special Offer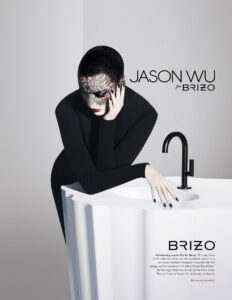 The Brizo experience doesn't begin and end with a product, collection or space. It lives in the stories we tell, the collaborations we foster, and the values we display in everything we do. This is the way we see the world. This is the world of Brizo.
Every statement piece should be a COLLECTION OF STATEMENT PIECES
confidence has a look. And cutting-edge design is the driving force behind every Brizo® collection. But it doesn't stop with mere visual appeal. Brizo designs are true luxury that draws you in— and then rewards your attention. Subtle touches reveal themselves: a carefully chosen texture, the flawless intersection of two forms, the reassuring solidity of a perfectly weighted handle. For us, truly inspired design means more than creating a statement piece. It means creating a statement in every detail.
Don't miss exclusive offer; Discount 50% of any Brizo & Delta Purchase until end of July 2020.
Related posts